2017 Boca Grande Chamber Scholarship Golf Scramble
2017 Boca Grande Chamber Scholarship Golf Scramble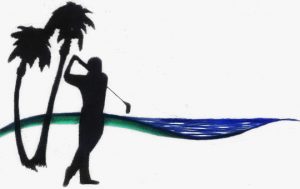 October 9, 2017
The Boca Grande Area Chamber of Commerce had a great turn out for this years Annual Scholarship Golf Scramble!
With 21 Teams and over $26,000 raised, we had a knockout day on the golf course.
We would like to give a big thank you to The Gasparilla Inn & Club for hosting the event as well as our Platinum sponsor, Grande Aire Services, for presenting the Scramble! Making a difference in these students lives wouldn't be possible without you and we can't thank you enough!
The Boca Grande Area Chamber of Commerce would also like to thank Board Director, Brian Corcoran, and coordinator, Dawn Havens of The BRC Group for organizing such a successful event!
Results: 
Flight Champions
Scott Ittersagen, Mark Wilkins, Rick Pfaffendorf, and Len Carney
(Score: 59)
1st Flight Winner
Team Gasparilla Inn: Jeff Corkhill, Brent Cross, Larry Wilkins, and Michael Ott
(Score: 63)

2nd Flight Winner
Brian Swain, Beth Swain, Dawn Daugherty, and Jill Wolfe
(Score: 67)
---
Whether you played, sponsored, or hosted the 2017 Boca Grande Chamber Scholarship Golf Scramble, we are so grateful for your contribution to this impactful cause!